Special! Discounted package to treat your full/smelly septic tank or pit toilet! - Port Shepstone
Tuesday, 10 December 2019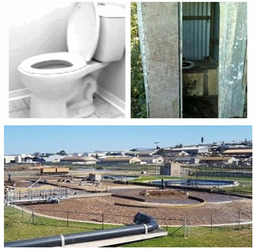 Item details
City:
Port Shepstone, KwaZulu-Natal
Contacts

John

0832398572
Item description
There is no need for expensive vacuum tanker pump-outs or to use dangerous chemicals!
Get rid of the bad smells (within 12 hours or less) and reduce the level of the waste without spending a fortune on vacuum tankers! Activate in ordinary tap water and simply pour down the toilet!
Bio-Activator is a natural, organic product which is safe for people, animals and crops. It is safe to use the toilet immediately after treatment.
It will not get rid of rubbish such as nappies, sanitary towels, plastic packets, etc, but it will ensure that the organic waste is quickly digested. Treat the toilet every month to keep the smells away and the level of the waste down.
The discounted Year Supply Package contains 1 x 100g first time treatment (usual price R120.00) which will get rid of the smells and start the process of reducing the waste. The package also includes 12 x 25g monthly maintenance treatment (usual price R30.00 each) which will keep the smells away and the level of the waste down. Reduced from R480.00 to R400.00!
These dosages are sufficient for a septic tank or pit toilet serving a household of up to 8 persons.
For more information go to www.bio-activator.co.za. Please phone or Whatsapp John on 083 239 8572 for an affordable solution, or email john@bio-activator.co.za.